Sergeant B is told to take his best troopers down to the engine room of the republic cruiser, Protector due to the jedi generals suspicion of an intruder.
Clone trooper 1: Hey Knuckles, I don't understand why we have to patrol the engine room, I mean no one is going to come in here.
Clone trooper 2: Shut up CT-3333.
Clone trooper 1: My name is Three!
Sergeant B: Shut it, both of you! We were told to patrol, so we will do as we are told and in silence! Am I clear?
Clone troopers 1 & 2: Yes sir!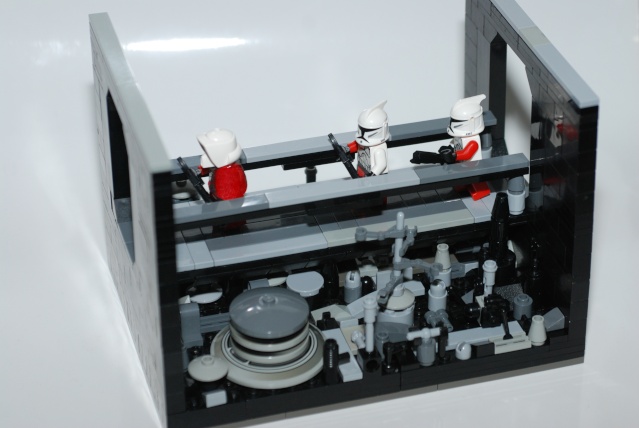 This is one of the hardest MOCs I've done, because I had to make the floor look like a mini scale engine.
Link to gallery
C&C welcome
Enjoy