Here's another "Castle" like creation that I made some time ago. This one is based on the "Prince of Persia" Theme
Basically I haven't really come up with a backstory yet.
But the basic plot is that some person (Guy runing across the railing) Has done something against the rules of society, and thus gets chased by the Prince and Babylon guards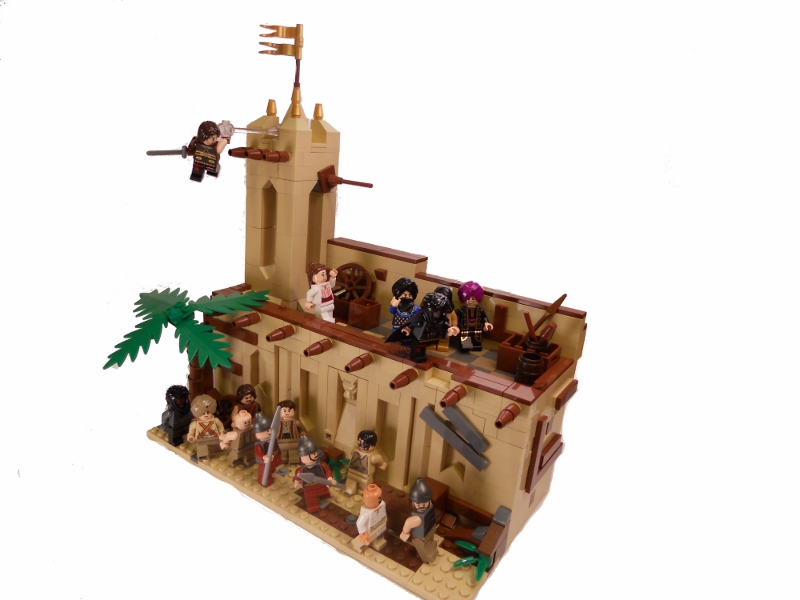 As you can see I've got some obsession with chase scenes, or maybe its a sign I better go get my running shoes..
And thats it for now, hope you enjoy viewing these and drop a comment below if you'd please.
-----------------------------------------------------------------------------------------------------------------------------------
If you want to see more pictures of these MOCs and other ones head on over
here