Here's a Castle creation I made a while ago. Although there are many points that I can improve on, which I have realized, but I think its a decent start.
First off we got a total castle creation which involves the steryo-typical "Royals have all the money through taxes so forestman steal it and the villagers are greatful"
But here's my little backstory:
To get the guards away from the tax money so their comrades can steal it, Thomas and Buck cause a distraction. Running though the city streets with the guards in pursuit, they get some help from the opressed villagers.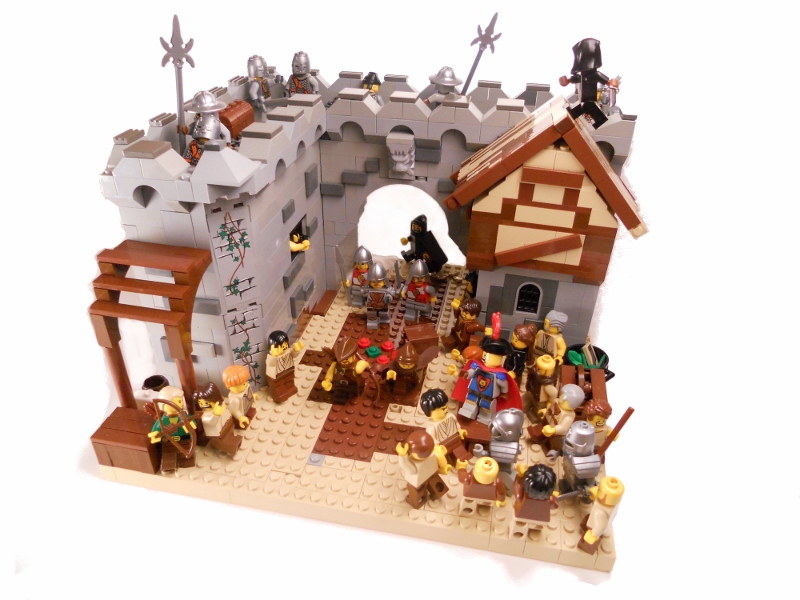 -----------------------------------------------------------------------------------------------------------------------------------
If you want to see more pictures of these MOCs and other ones head on over
Here
Last edited by Sabarrus on Tue Feb 01, 2011 6:08 pm; edited 1 time in total